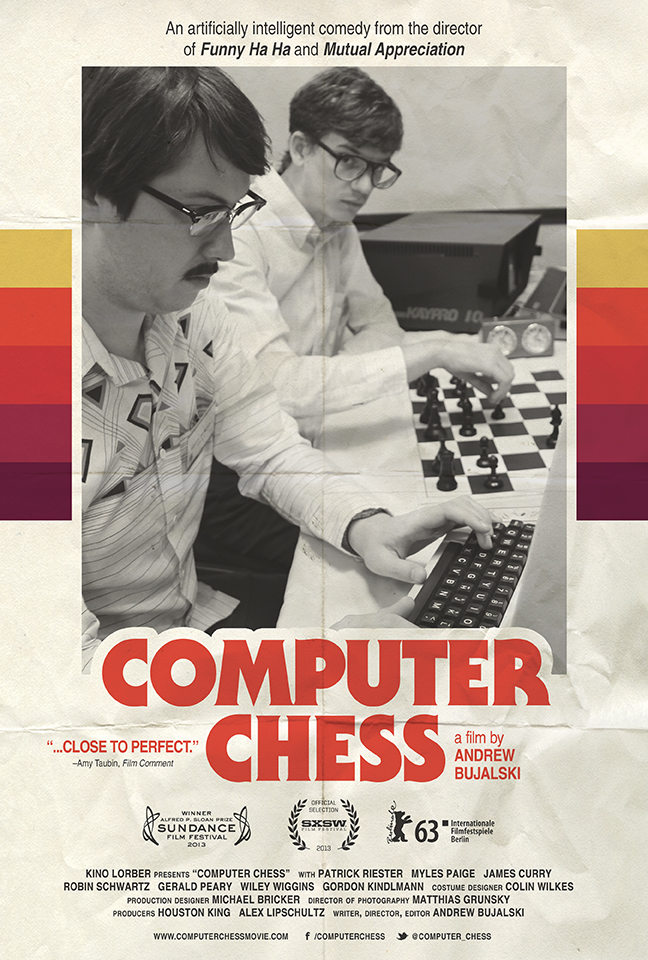 There are four major films being released by studios this week. Dreamworks is putting out "Turbo," another CG-animated fest that thinks asking Snoop Lion to voice a snail is subversive in some way. There's "Red 2," an unasked-for sequel to the least memorable "hit" film of the last few years. Warner Bros. is putting out "The Conjuring," an actually-not-bad horror film for those who want some analog scares in the vein of "The Changeling" and "The Omen," but it's far from essential. And despite looking like a practical joke, the $200 million-budgeted "R.I.P.D." is actually a real film, an action comedy preserved from 1998 that re-imagines "Men In Black" without a black person. Basically, it's a collection of movies that remind us that this is a dying industry.
But if you're one of the lucky ones, there are three really unique pictures being released this weekend that are must-sees. I'm not clear on this, but one or two might be VOD selections as well, so if you don't have an arthouse near you, you can order via cable. If not, prime your Netflix queue. Hopefully, these options are open to you. If they are, and you still opt for "Red 2," then you are casting a vote for irrelevance, for films to remain disposable pieces of junk and not diverse experiences that take you to another world, challenge your notions and defy logic. This is clearly a case of Us V. Them, and you can vote for disposability, or you can experience three of the most fascinating pictures of the year.
Nicolas Winding Refn's "Only God Forgives" seems to be the most high profile offering, his long-awaited follow-up to "Drive." I'd personally like to consult the poor, confused woman who sued the studio years ago, expecting that film to be a generic crowd-pleaser, as "Only God Forgives" makes "Drive" look like "Cars." Ryan Gosling is back, and he has fewer lines, if you can believe it, as a kickboxing coach in Thailand who also deals drugs on the side. He runs this operation with his brother (Tom Bower), a degenerate deadbeat who has a taste for savage violence and underage prostitutes. When those interests collide, the father of a dead girl doles out revenge and murders the drunken fool. Once news of this gets to Gosling, his reaction is just as simple: his brother must be avenged.
What Refn is positing in this film, which is positively Kubrickian in its fetishistic slow pace and nightmarish neon, is that revenge makes the world go round, and to ignore such a thing is denying the order of life. This outlook keeps me from embracing the picture too much, but I ask only that films be bold, different, and consistent in their ethos. And Gosling seems poised to let blood spill in the name of his brother until he learns of the reasons for his murder; he was a murderous brute, Gosling argues silently. Maybe it's not a huge loss. Of course, globe-trotting, pill-popping mom begs to differ, and when she arrives to find the truth about one of her sons, she doesn't take it well. Kirsten Scott-Thomas is a vulgar lioness in this role, fairly close to devouring Gosling whole, questioning his masculinity for not fulfilling his prophecy, for not continuing the cycle of violence. If anything, she feels like the forceful hand of the narrative, urging him in the direction of genre: don't you see you're in a movie, idiot? Kill or be killed.